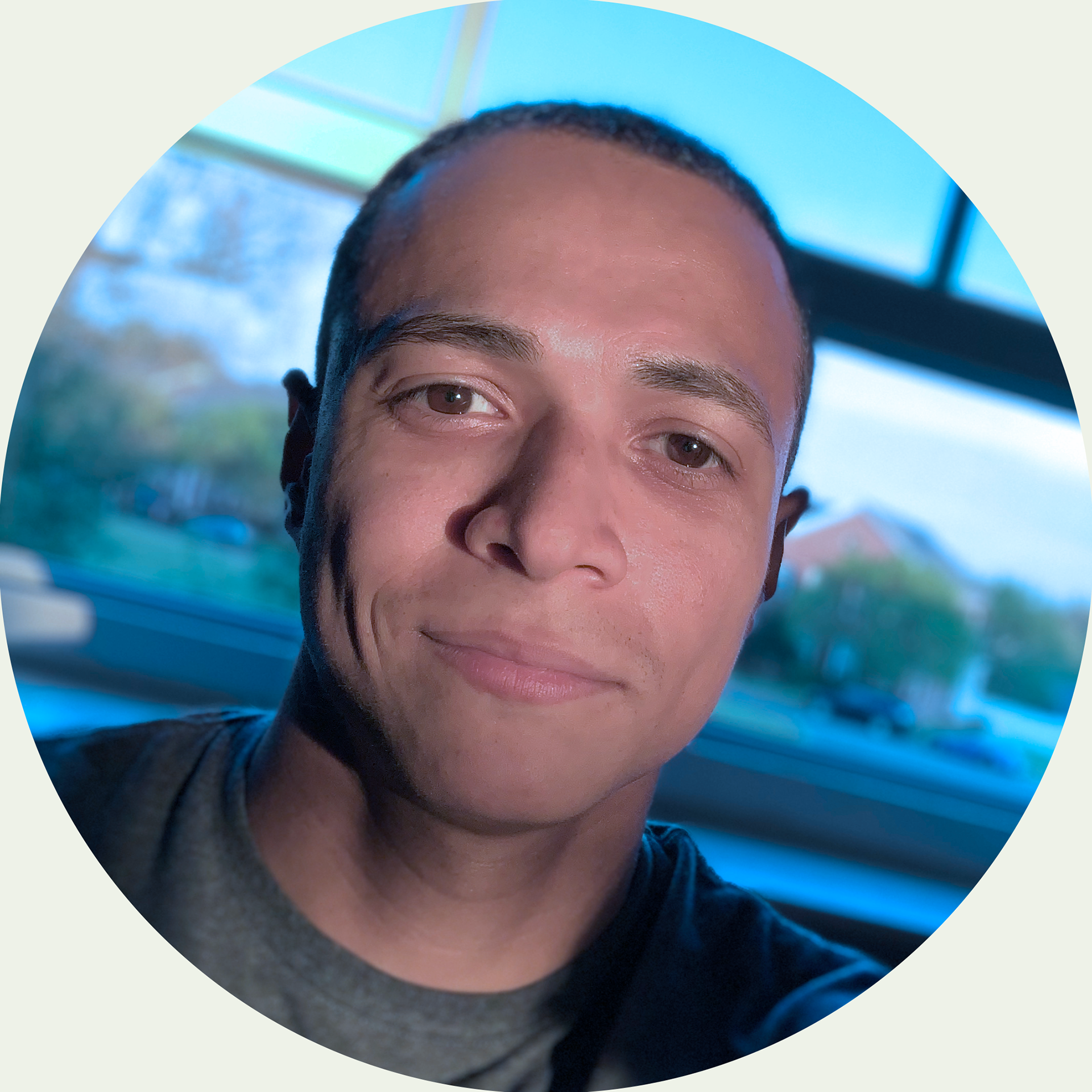 I'm an active-duty Army Soldier with over 15 years of experience working in the design field and a Bachelor of Arts in Graphic Communication. My dedicated work ethic is pivotal in creating products that reinforce the organization's values and solicit target audience feedback. My commitment to self-improvement and creative discovery keeps my proficiencies and themes relevant to provide accurate solutions.​​​​​​​
Associate of Applied Science in Graphic Design
Anne Arundel Community College / Graduated 2017
Summa Cum Laude & Phi Theta Kappa
Bachelor of Arts in Graphic Communication
University of Maryland Global Campus / Graduated 2020
Summa Cum Laude
Master of Arts in Visual Communication Design
Liberty University / Projected Graduation 2022

After Effects:

Proficient
Dreamweaver:

Intermediate
Additional Skills & Training
Completed 60 courses on LinkedIn Learning ranging from essential training to advanced program techniques to management and business skills.
Completed several instructor training courses, small group facilitation course, faculty development course, visual information management, social media management course, and a resiliency instructor course.
Familiar with other apps such as Audition, Animate, Brackets, Bridge, Cinema 4D, Comp, Designer, Dimension, Fresco, and Spark.
Multimedia Illustrator • 2005–2009


Produced graphic artwork used in Army publications, signs, charts, posters, television and video productions.
Creative Team Lead
 • 2009–2011


Generated creative concepts and spearheaded execution of projects 

and design plans. Managed the development of projects by five 

military and eight civilian designers for international distribution.

Instructor & Facilitator 2011–2014
Instructed over 840 academic hours in written and oral communication and leadership skills while providing mentorship to students. Developed and evaluated curriculum, lesson plans, and courseware.
Design & Social Media Instructor • 2014–2018
Instructed over 5,000 academic hours in color theory and management, vector and raster illustration, page layout and design, photography, video editing, motion graphics, and web design. Facilitated the school's Social Media Managers Course teaching communication plans, public affairs, ethics, and analytics.
VI Chief & Public Affairs Officer
 •
2018–2019
Supervised a graphics shop and photo studio for the northern most region of South Korea with a customer base of over 9,500 Soldiers. Functioned as a military installation's Public Affairs Officer providing communication advise and strategy, media engagements, written and visual storytelling, as well as social media management.
Photography Division Manager • 2019–Present
Responsible for management of a team of 20 photographers providing photographic support for the Headquarters Department of the Army, Office of the Secretary of Defense, the Office of the Joint Staff, the Secretary of the Army, and other Department of Defense agencies within the National Capital Region.